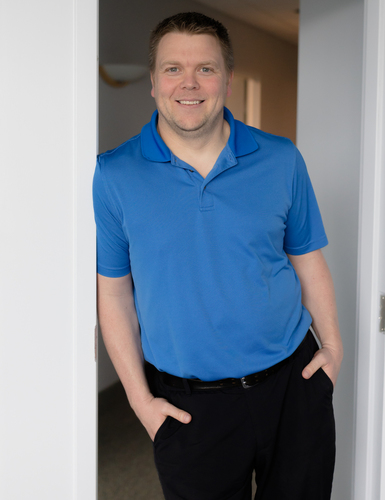 15 years ago, I began my journey as a registered massage therapist, eager to learn and grow in my field. Over the years, I honed my skills, working with clients from all walks of life in a variety of settings, from athletic facilities to private clinics. Although I enjoyed each experience, over time I began to realize that something was missing. I wanted to create a space where I could fully honor my values and better serve my clients. This led to us to opening Function First in 2016, giving me the freedom to work on my own terms, with the ability to create a welcoming, healing environment that reflected my values.
As a massage therapist, I strive to make each session as nurturing and effective as possible, combining my years of experience with an unwavering commitment to your wellbeing. At the heart of everything I do is the desire to bring you relief from pain, so you can live your life to the fullest. My focus is on therapeutic massage that helps you not only to relax, but also to heal. Your treatment time is focused on reducing soft tissue adhesions and restrictions, increasing blood flow, and easing muscle tension. My ultimate goal is to help regulate your nervous system, so that you can restore everyday function and prevent the recurrence of pain.
I know that injuries and everyday aches and pains can be challenging and frustrating. That's why I'm here for you, to promote healing for many different injuries and help ease those pains. Whether you're dealing with chronic pain or recovering from an injury, my massage therapy sessions offer a safe and nurturing environment where you can find comfort and relief. So why not take a step towards feeling better today? Let me help you find the healing you deserve.