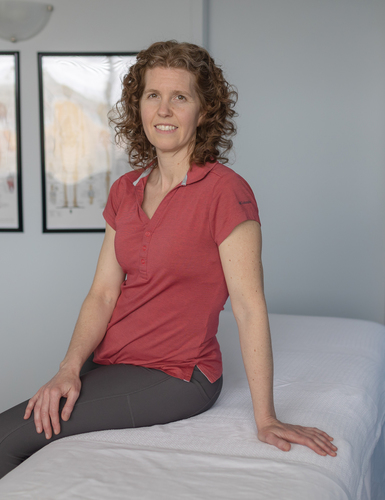 As a massage therapist with 20 years of experience, I have always been passionate about helping my clients find relief from pain and discomfort. I've seen firsthand how debilitating pain and discomfort can be. That's why I'm passionate about treating clients with headaches, TMJD, thoracic outlet syndrome, and other repetitive strain conditions.
Using a combination of massage techniques, fascial release, and muscle stretching, I work to recreate body balance, so you can return to normal function. I'm dedicated to creating personalized treatment plans that address your unique needs and concerns. I'm constantly learning new modalities like functional/kinesiology taping, acupressure, and sport massage, to provide even better outcomes for you. I strongly believe that an educated client is an empowered one, which is why I am such a strong advocate of client education. My ultimate goal is to help you live your best life, free from pain and discomfort, and with the confidence to take on the world.
My love for pre and postnatal massage also holds a special place in my heart. It's incredibly fulfilling to support women's bodies during the rapid changes they experience throughout pregnancy and beyond. I believe that it's crucial to maintain postural integrity and prioritize the health of supporting muscle structures during pregnancy. That's why I work tirelessly to create customized treatment plans that meet your individual needs, ensuring you feel validated, nurtured and cared for every step of the way. I have invested in a specialized pregnancy massage table to provide optimal comfort during prenatal treatments. And, for postpartum care, I offer treatments such as abdominal scar tissue health, breast massage, and self-care for nursing mothers, as well as general infant massage.
It's truly an honor to provide comprehensive care for women during this sacred time in their lives. As a massage therapist, I am committed to using my skills and experience to create a supportive, nurturing environment that helps mothers-to-be and new mothers feel empowered and at ease.